Get updates from the WIBSA Board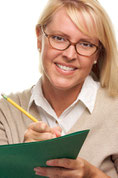 The WIBSA Board will be posting minutes from their meetings after approval each month. This information is available to full and supporting members of WIBSA through the Employment Network website under group name WIBSA Updates. 
Anyone can join the Employment Network, but if you want to see updates you need to join the WIBSA Updates Group. You have to be a full or supporting member of WIBSA to access this group.
If you are a member of WIBSA and have not yet joined Employment Network please contact us at contact@wibsa.org and we will make sure that you are added!
WIBSA Members Can Access Meeting Agendas & Minutes