2014 - 4th Annual WIBSA Meeting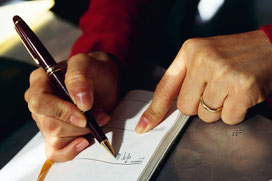 Held July 17, 2014 at the Wintergreen Resort in the Wisconsin Dells
WIBSA members who attended the annual meeting reviewed WIBSA's goals for 2014-2015. An annual report was distributed to members to provide information on membership demographics, financials for the association, and other accomplishments.
In addition, there were a couple of great trainings provided to ensure members are up to date on the information they give to consumers. If you missed the meeting, or would like to refresh your memory on things discussed we will provide materials from the training online. Some information that can be shared publicly is below, and you can find the meeting minutes and handouts on the Employment Network website under the "WIBSA Updates" page.
Some information from the meeting:
Agenda for July 17, 2014
Meeting agenda.
WIBSA Annual Meeting 2014 Agenda.pdf
Adobe Acrobat Document
137.0 KB

WIBSA Updates Power Point Presentation
This information was shared with the group about current board and committee membership, as well as the board's focus for 2014-2015.
WIBSA Updates July 2014.pptx
Microsoft Power Point Presentation
79.4 KB
2013-2014 Annual Report
Recap of financials, accomplishments, and membership from the 2013-2014 plan year.
WIBSA Annual Report 2013-2014.pdf
Adobe Acrobat Document
493.9 KB